The aim of our fitness consultation is to build a picture of your current lifestyle and body composition. We'll asses your current diet, exercise, non-exercise activity and sleep. We'll make recommendations based on the information you give us and your current goals.
This consultation will provide you with a blueprint of the lifestyle changes needed to move you towards your goal.
What to expect from our consultation:
Weight check
Body composition measurement with highly accurate ultra sound equipment
Health report detailing

Body Fat percentage
Lean Body Mass
BMI
Calculated BMR (basal metabolic rate), based on activity
Relative disease risk (Heart Disease, Stroke and Diabetes)
Waist to Hip ratio measurement

General meal plan based on our 5 lifestyle principles
Food diary example showing you how to structure your daily meals
Shopping list
You will come away from our consultation with real tangible data that you can measure future success against.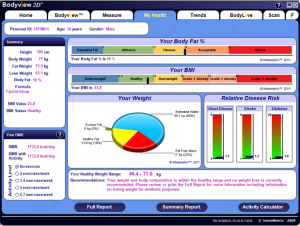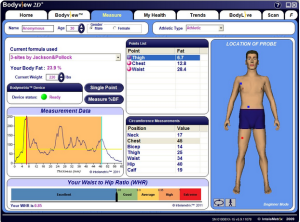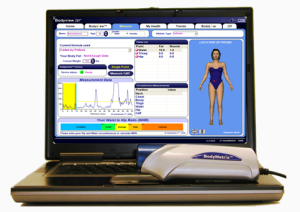 £70
[stripe name="Pro Nutrition Clinic" description="Consultation" amount="7000″]